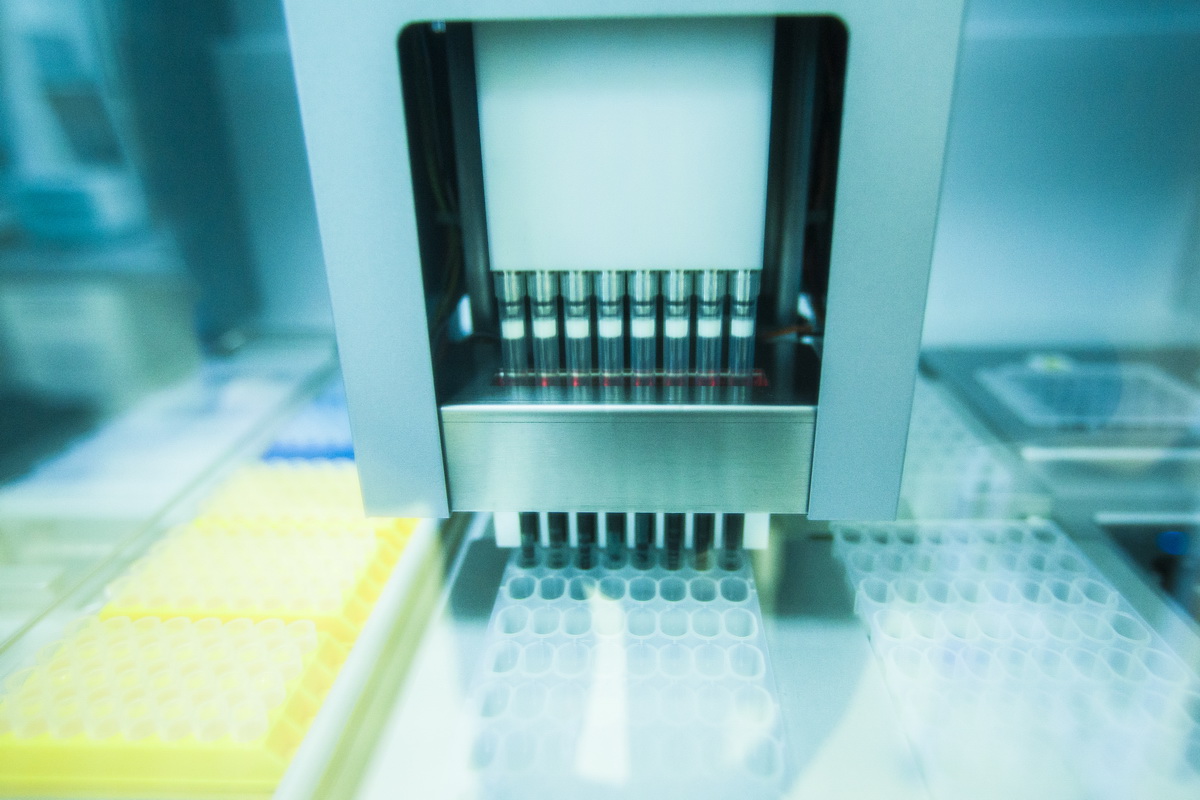 Biochemistry, microbiology, hematology, histopathology…
Beo-lab laboratories conduct sample testing in the field of biochemistry, microbiology, hematology and histopathology in accordance with the highest standards of laboratory practice and customers' requirements. The laboratories were established in conformity with all the requirements of the quality control of laboratories in terms of equipment, human resources, consumables, reagents and working conditions, based on the principles of good laboratory practice.
The latest technology, experienced experts…
The laboratories have testing equipment with the most advanced technology as well as experienced and professional experts focused in their work on the achievement of precise and reliable results in the field of laboratory diagnosis.
Quality and efficiency…
Quality and efficiency are our core principles as they are, and always will be, the key to our success and they make us a reliable and competent partner as well as doctors, medical personnel, hospitals, clinics, insurance companies, businesses and individuals.
A friendly and professional relationship with customers…
Cooperation with our customers is established on a close professional relationship, active communication and professional consulting services in any field of laboratory practice. Beo-lab laboratories' main objective is to benefit patients, which is primarily manifested in test reliability, speed of providing results, pleasant environment during patients' stay, and kindness in the approach to any customer.
Accredited and certified laboratory ISO IEC 15189, ISO 9001…
Beo-lab laboratories aim at achieving the highest level of quality of their services as well as meeting all the prescribed standards required for conducting laboratory activities, therefore, it should be mentioned that the biochemical laboratory is the first private laboratory in Serbia that is accredited according to ISO IEC 15189 European standard, and biochemical, microbiological and histopathological laboratories are certified according to ISO 9001 standard.
Integrated laboratory information system Labonline…
One of the comparative advantages of Beo-lab over other health care facilities is medical equipment management with the use of an integrated laboratory information system based on the Labonline software of Omnilab Company, one of the leading global companies dealing with production, research, development and maintenance of the software designed for medical laboratory equipment integration and management. Labonline is the latest generation software which has appeared in Serbia for the first time and which enables integration of medical laboratory equipment and, more importantly for the benefit of our customers, it enables extremely precise laboratory diagnosis results due to the real-time implementation of a comprehensive quality control of the laboratory processing of a patient's sample.
Excellent health care service…
Health care service users may rest assured that Beo-lab laboratories will provide them with accurately determined and timely laboratory diagnosis results, interpretation of results, and expert advice on the selection of target analyses.